Robert M. Zabb
Of Counsel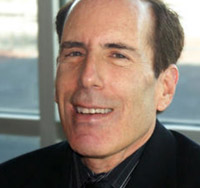 Robert Zabb has over 30 years of experience in complex litigation that includes a comprehensive background in both federal and state courts in securities class actions, 10(b) lawsuits, employment and business litigation and tax law. A longtime proponent of financial accountability, Mr. Zabb represents individuals, consumers, public pension funds, unions, multi-employer plans and other institutional investors in securities class and direct actions, shareholder derivative litigation, corporate acquisition cases, and qui tam and whistleblower litigation.
Mr. Zabb earned his undergraduate degree in 1975 from Yale University where he graduated cum laude. He received his law degree in 1980 from Columbia Law School where he was named a Harlan Fiske Stone Scholar and graduated in the top 25% of his class. Mr. Zabb went on to complete his Master of Laws degree in taxation at NYU School of Law in 1982 and earned his Masters in Business Administration at USC Marshall School of Business in 1987. Mr. Zabb qualified for, took and passed the Uniform Certified Public Accountant Examination.
Prior to joining our firm in 2012, Mr. Zabb served as lead or co-lead counsel in various large, complex securities class actions involving accounting fraud and factual misstatements which victimized the investing public. Many of these cases involved multinational or foreign companies or entities and required international or foreign investigation and/or foreign court proceedings, such as KPNQwest, a European telecommunciations provider; Infonet, a company jointly owned by European national telephone companies and MTC, a company which claimed to own telecommunications joint ventures in China. His efforts resulted in substantial recoveries for investors. Mr. Zabb also has experience litigating SEC cases, including SEC v. Thrasher and In re Motel 6 Securities Litigation.
Mr. Zabb's work has resulted in numerous reported federal decisions on accounting fraud, governing principles of federal securities law and federal discovery. He has played an instrumental role in opt-out cases and 10(b) lawsuits, including Kayne, et al. v. MTC, which involved ownership of telecommunications joint ventures in the People's Republic of China. The Ninth Circuit later adopted an important RICO ruling in Kayne on retroactivity as its rule.
Mr. Zabb has additionally been involved in high stakes litigation before the U.S. Supreme Court, representing two large insurers seeking contribution in Employers Insurance of Wausau v. Musick, Peeler & Garrett. He authored the prevailing Supreme Court brief, and the consequent ruling established the right of contribution in Rule 10b-5 securities lawsuits.
Mr. Zabb's MBA in accounting and finance as well as his LLM in taxation provide essential tools for uncovering financial and business fraud and other wrongdoing. Mr. Zabb serves as an active member of the Los Angeles County and New York State Bar Associations.
Education
Columbia Law School (J.D., Harlan Stone Fiske Scholar - 1980)
NYU School of Law (LL.M., Taxation -1982)
USC Marshall School of Business (M.B.A. - 1987)
Yale College (B.A., cum laude - 1975)
Bar Admissions
California, 1983
New York, 1980
Massachusetts, 1980 (Inactive)
Courts
Supreme Court of the United States
U.S. Court of Appeals for the Ninth Circuit
U.S. District Court (Northern California)
U.S. District Court (Central California)
U.S. District Court (Eastern California)
U.S. District Court (Southern California)
U.S. District Court (Northern New York)
U.S. District Court (Southern New York)
U.S. District Court (Eastern New York)
U.S. District Court (Western New York)
U.S. District Court (District of Massachusetts)

Published Opinions
Employers Insurance of Wausau v. Musick, Peeler & Garrett, 508 U.S. 286 (1993)
In re Savient Pharmaceuticals, Inc. Securities Litigation, 283 Fed.Appx. 887, (3rd Cir. 2008)
Payne v. DeLuca, 433 F.Supp.2d 547 (W.D. Penn. 2006)
Clair v. DeLuca, 232 F.R.D. 523 (W.D. Penn. 2006)
In re Infonet Services Corp. Securities Litigation, 310 F.Supp.2d 1106 (C.D. Cal. 2003)
S.E.C. v. Thrasher, 152 F.Supp.2d 291 (S.D.N.Y. 2001)
Berg v. MTC Electronics Technologies (1998) 61 Cal.App.4th 349
Significant Cases
Deutsche Zentral-Genossenschaftsbank AG v. Bank of America Corp. (In re Countrywide Fin. Corp. Mortgagebacked Secs. Litig.), 2014 U.S. Dist. LEXIS 120614, 2014 WL 4162382
Asset Mgmt. Fund v. Bank of Am. Corp. (In re Countrywide Fin. Corp. Mortgage-Backed Sec. Litig.), 2013 U.S. Dist. LEXIS 186498
Glover v. DeLuca (W.D. Penn. 2006) 2006 WL 2850448
S.E.C. v. Thrasher (S.D.N.Y. 1996) 1996 WL 507318
Payne v. DeLuca (W.D. Penn. 2007) 2007 WL 1029756
Bank Hapoalim B.M. v. Bank of America Corp. (C.D. Cal. 2012) 2012 WL 6814194
Titans Trading Corp. v. JTS Exp. (2009) 2009 WL 1542722
Taft v. Ackermans, 2005 U.S. Dist. LEXIS 6340, Fed. Sec. L. Rep. (CCH) P93, 245
99454 In re Motel 6 Securities Litigation (S.D.N.Y. 1997) 1997 WL 34850852
Kayne, et al. v. MTC Electronic Co., Ltd., et al. (E.D.N.Y. 1995) CV-95-0488
Publications
Secret Preemption
Los Angeles Lawyer, Vol. 36, No. 6 (September 2013)
Sa'id Vakili & Robert Zabb