David N. Schultz
Of Counsel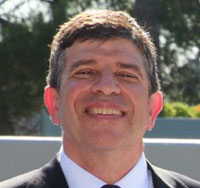 Originally from New York, David Schultz has more than 36 years of experience in commercial litigation in Los Angeles, beginning at the offices of Irell & Manella. Versed in all aspects of federal and state litigation and motion practice, Mr. Schultz has particular expertise in intellectual property, complex business disputes, unfair competition, and appellate practice.
Mr. Schultz received his law degree in 1984 from Harvard Law School, where he graduated magna cum laude. While at law school, Mr. Schultz served as the Executive Editor of the Harvard Civil Rights – Civil Liberties Law Review and as Vice President of the Harvard Jewish Law Students Association. In addition, Mr. Schultz worked as a research assistant for Professor Alan Dershowitz. After graduation, Mr. Schultz served as a judicial clerk to the Honorable Robert E. Keeton of the United States District Court for the District of Massachusetts.
Mr. Schultz earned his undergraduate degree in 1980 from Princeton University's Woodrow Wilson School of Public and International Affairs, where he graduated summa cum laude with a bachelor of arts in public and international affairs. At Princeton, Mr. Schultz was managing editor of the Daily Princetonian.
Mr. Schultz is admitted to practice in, and has appeared before, the United States Court of Appeals for the Ninth Circuit, the United States Court of Appeals for the Fifth Circuit, the United States District Courts for the Northern, Central, and Southern Districts of California and for the Southern District of Texas, as well as numerous trial and appellate courts in the State of California.
Mr. Schultz is married to Debra Papo Schultz, who is originally from Oak Park, Michigan. He is the proud father of four children and 12 grandchildren.
Education
Harvard Law School (J.D., magna cum laude - 1984)
Princeton University (B.A., summa cum laude - 1980)
Bar Admissions
California, 1986
Courts
U.S. Court of Appeals for the Fifth Circuit
U.S. Court of Appeals for the Ninth Circuit
U.S. District Court (Nothern California)
U.S. District Court (Central California)
U.S. District Court (Southern California)
U.S. District Court (Southern Texas)
Clerkships
Hon. Robert E. Keeton, United States District Court for the District of Massachusetts
Published Opinions
Perfect 10, Inc. v. Giganews, Inc., et al., 847 F.3d 657 (9th Cir. 2017)
Little v. Amber Hotel Co. (2011) 202 Cal.App.4th 280
Perfect 10, Inc. v. Google, Inc. 653 F.3d 976 (9th Cir. 2011)
Naftzger v. American Numismatic Society (1996) 42 Cal.App.4th 421
Significant Cases
TEC Worldwide Inc. v. Dicker, 2003 Cal.App. Unpub. LEXIS 4456
Souza v. Cal. Gambling Control Commission, 2023 Cal.App. Unpub. LEXIS 3511