Sa'id Vakili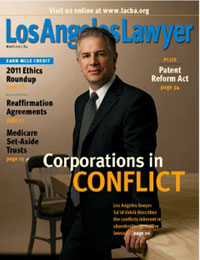 Partner
For over 20 years, Mr. Vakili has represented businesses and individuals in such areas as business disputes and business torts, shareholder disputes, complex contracts, intellectual property disputes, and all forms of employment claims. He has also handled all varieties of injury tort claims including claims arising under maritime and aviation law. Mr. Vakili is admitted and actively licensed in California, New York, New Jersey and Washington, D.C. and has handled cases in various other jurisdictions such as Arizona, Florida, Nevada, Ohio, South Dakota, and Virginia through associations with local law firms in those locations.

Bar Admissions
California
New Jersey
New York
Washington, D.C.
Education
Touro College, Jacob D. Fuchsberg Law Center, Central Islip, NY, J.D.
Columbia University, New York, NY, M.A.
Pace University, New York, NY, B.A.
Courts
Supreme Court of the United States
Court of Appeals for the Federal District
United States Court of Appeals for the Armed Forces
United States Court of Federal Claims
U.S. District Court (New Jersey)
U.S. District Court (Central California)
U.S. District Court (Southern California)
Published Opinions
Hagberg v. California Federal Bank, FSB
(2004) 32 Cal.4th 350, 7 Cal.Rptr.3d 803, 81 P.3d 244
DeLuca v. State Fish Co., Inc.
(2013) 217 Cal.App.4th 671
Affiliations
Los Angeles County Bar Association
Litigation Section of the State Bar of California
Consumer Attorneys Association of Los Angeles ("CAALA")
California Employment Lawyers Association ("CELA")